Welcome!
Let us help you with your project needs!
We also offer granite cobblestone and quality granite products in a wide variety of sizes and colors. Our vast inventory is available in bulk or palletized form, and is sold by the ton, by the piece, or by the pallet. Finger Lakes Stone Company, Inc. assures you of quality and convenience.
This product is unaffected by salts, chemicals, or freeze-thaw cycles.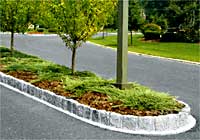 CURBING
Belgian Block curbing creates an upscale appearance wherever it is used. It's strong and versatile and can be used in the most demanding situations.
EDGING
Belgian Block edging creates a dramatic effect in any garden or landscaping environment.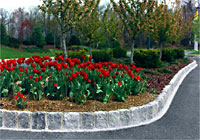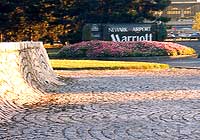 PAVERS
Belgian Block pavers are beautiful and extremely durable; wherever they're used, they're permanent.
DRIVEWAYS
Belgian Block can be used to create beautiful, unique driveways that will last a lifetime.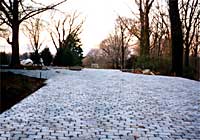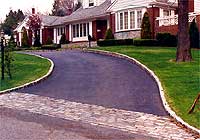 APRONS
Accent your driveway with a Belgian Block apron for a truly dramatic entrance to your home or business.
LANDSCAPING
Use Belgian Block to create interesting designs in your yard and garden.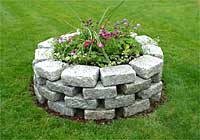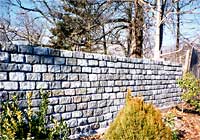 WALLS
Belgian Block can be used to make a wide variety of walls for retaining, privacy or landscaping.
STEPS
A beautiful way to accentuate the entrance to a home or business.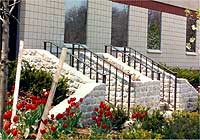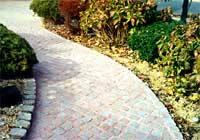 WALKWAYS
Use Belgian Block paving stones to create decorative patterns for garden paths and walkways.
MISCELLANY
Belgian Block can be used in virtually any masonry or landscaping application; the only limitation is your own imagination!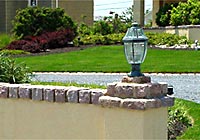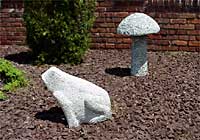 SCULPTURES
Accentuate your lawn or garden setting with a touch of whimsy
Contact Us
Request a quote for your next project and let us see how we can best serve your next project!