"Llenroc" Modular Stone Stair System
At Finger Lakes Stone Company, our patent pending, "Llenroc" Modular Stone Stair System allows owners to enjoy the beauty of natural stone stairs at a price they can afford.
This new system uses Llenroc Bluestone, cut to modular sizes, to provide a set of steps that can be assembled by the home owner or contractor in minutes.
All systems come packaged on a pallet with simple installation instruction.
Advantages of the Modular Stone Stair System (patent pending)
100% Natural Llenroc Bluestone: Given proper care will last forever.
Labor Savings: All stone is sawn to exacting sizes allowing the pieces to fit together with speed and simplicity.
Dry Laid: Without the use of mortar, our system eliminates the need for a mason.
Minimal Foundation Work: Because it is dry laid, there is no need for a full foundation. Compacted gravel or a thin concrete pad is all that is required.
Flexibility: Our Modular System allows you choices ranging from 6″ to 36″ threshold heights with widths from 36″ to 72″. Landings come in 12″, 24″ and 36″ depths.
Click here for specification sheets.
Click here for installation instructions.
Contact us today to see why Finger Lakes Stone Company is a preferred provider of custom bluestone and limestone products for architects and stone installation professionals.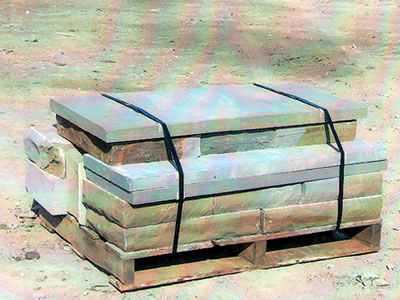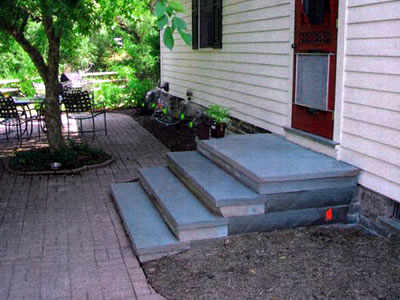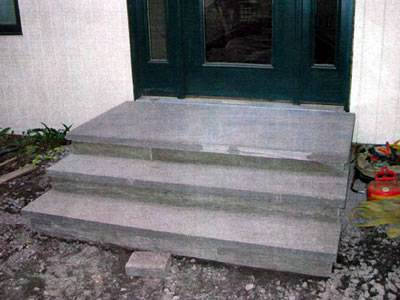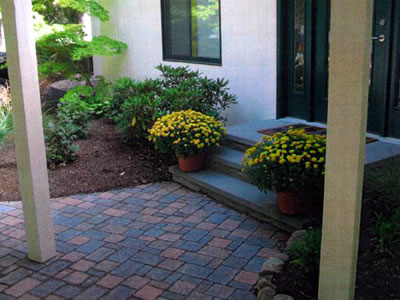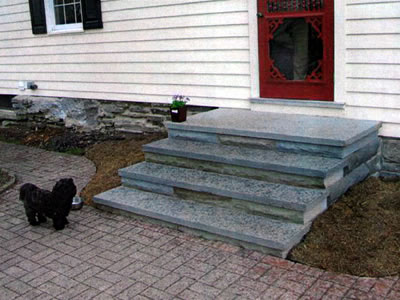 Contact Us
Request a quote for your next project and let us see how we can best serve your project needs!